Contract Blending & Packaging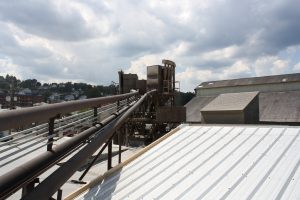 We are a blender of proprietary formulations, offering both batch blending and continuous blending operations. In-house quality assurance inspections are performed upon receipt of raw materials and prior to packaging after blending.
Advantages of working with Therm-O-Rock East, Inc. include:
Silos available to receive raw material via truck or rail.
Secure and confidential use of proprietary formulas.
A strict policy against competing with our customers.
Experience working with a wide variety of markets.
Mixes range up to ten tons, depending on the bulk density of the product.
Therm-O-Rock East serves companies across a broad range of industrial and commercial applications, including Steel, Foundry, Refractory, Mining, Construction, Cement Restoration, and Horticulture.
Custom & Contract Packaging
We are experienced in packaging blended products across a wide range of package sizes and types, including plastic and paper bags, open mouth or valve type bags range in size from 2 to 65 pounds. Bulk bags range in size from 500 to 3000 pounds.
Need our help? Call us today 800-967-6383.
A Reliable Partner for over Sixty Years
Therm-O-Rock East, Inc., has been managed by members of the same family for over sixty years. As such, it has maintained a continuity of management philosophy and best business practices that have made it a leader in its core business of toll manufacturing and processing, custom blending and packaging for numerous industries.
Therm-O-Rock East's management team consists of trained specialists in their field. The company provides in-house Quality Assurance on everything it produces.
We look forward to helping your company meet its production challenges.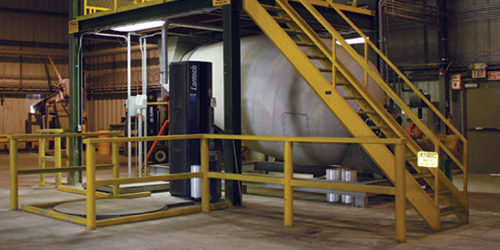 Toll blending is a specialty service in which we utilize our customers' complex chemical formulations to mix final products for them. Our toll manufacturing process takes raw materials and delivers finished product, including industrial and horticultural mixes.
Our Western PA plants offer convenient access to: rail, road, water and air transportation. All plants utilize bulk and palletization for shipping and receiving. Ocean freight is available through East Coast port and port of New Orleans.